Follow me on the clubhouse , great rooms coming up
#Startups
#Business
#speakers
let's Colaborate together 👌🙏
Find me on Clubhouse!
@ruiribeiro
.co?utm_medium=ch_profile&utm_campaign=uQvygvGOsScnvsWpsqUClg-316150" target="_blank" class="inline-link">https://www.clubhouse.com/...
hello , Birdo.io Friends.
we have asked to support our website , from creating one post , or to share with your friends , but not seeing that much.
only a few friends , have posted , shared , etc..
This is a
#friends
#social
#network
, where we help each other , we dont just take.
Please dont comment , or ask to share , if we not on the same boat.
Todays rules will be :
1 - your profile is updated
2 - you have posted something for the community or you have shared Birdo.io .
we need to be on same boat , one goal , one network.
we care about quality , over quantity .
Thank you for your understanding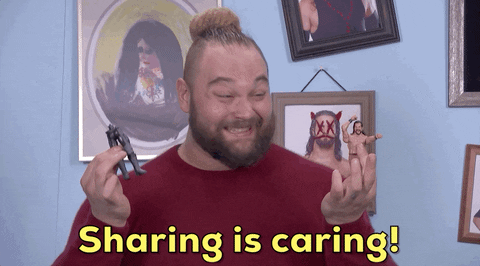 1 Click
#nft
Maker Lets You
#Design
, Create and Sell Unlimited DFY
#nfts
On The Blockchain Within Minutes!
This is only available to the best good looking profiles.
video reel - lets you create
#short
and long
#videos
that can be used for
#marketing
, to get your message across, for announcing something on your social media profiles, for Facebook and Social Media video ad campaigns, to create eye-catching animated posts and so much more.
contact me for more info..
Hello , everyone
im so happy to have everyone here , on birdo.io.
we only request you , please to optimize your profile to get to know you , that way we can share all the content with you and keeps the platform clean.
if you are requesting a post : you need to update your profile.
Please follow this post:
https://birdo.io/thread/24...
Then please contact us anytime , and engaged with us , lets see , what you got.
Many Regards
The Birdo.io Team
rui ribeiro on Birdo.io
Better profiles stand out better | how to improve it .. #timeline #photo #username #link #description
https://birdo.io/thread/242
Goldmine seeker ; Special edition .
this is a special post , that gives you access to domains , action domains , video tutorials , Graphic editor , etc ...
this is available to the best profiles optimized here on birdo.io for free.
Share your Birdo.io profile bellow to gain access " this is a challenge , to see who has the best good looking profile optimized ".
#domains
#names
#tools
Generate a Random Name - Fake Name Generator
The most advanced fake name generator. Generate random names, addresses, usernames, passwords, email addresses, and more. Use for software testing, social media, or anything else.
https://www.fakenamegenerator.com/
5 Quick tips for optimizing your Birdo.io
1 - Upload a timeline banner
2 - upload a picture
3 - introduce your self
4 - claim your username
5 - share , what you do best
these tips will help you standing out.
#birdo
#optimizing
#profile